Every designer has their own unique approach to yacht design and for us this means having a completely open mind and looking at each client request as an opportunity, not a problem.
"From bow to stern, no matter how far apart they are, there's always an interesting boat to be designed"
Amer 41M Explorer
The design approach of this new project for a repeat client and very experienced owner was to combine the elegant design of a yacht with the hard and demanding reality of a full explorer vessel.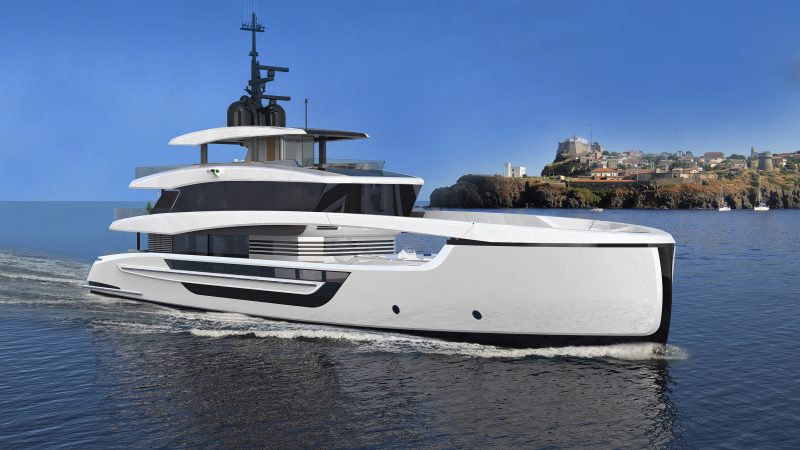 Jewels (ex Tala)
With an interior volume of almost 800 gross tons, the design of this 53m yacht – recently delivered to the owners – has been carefully considered to create sporty lines and a unifying shape that disguises her true size.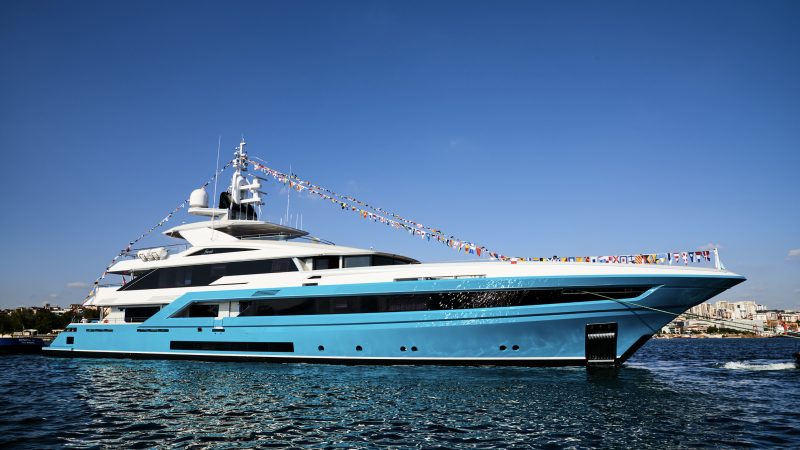 SEAFAIR
The new ultra-chic Seafair is an event vessel that has no equal. The design and function are the ultimate in style and luxury. Seafair's exterior design aesthetic takes its reference from other high end luxury superyachts in the DeBasto studio portfolio.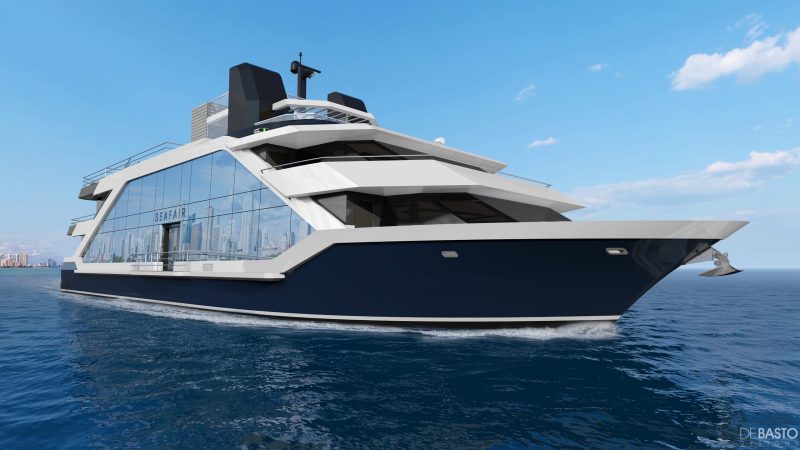 DAR
The extraordinary exterior style of this award-winning 90m Oceanco yacht is matched by an equally extraordinary interior layout, which makes full use of floor-to-ceiling windows to create unobstructed views over the water.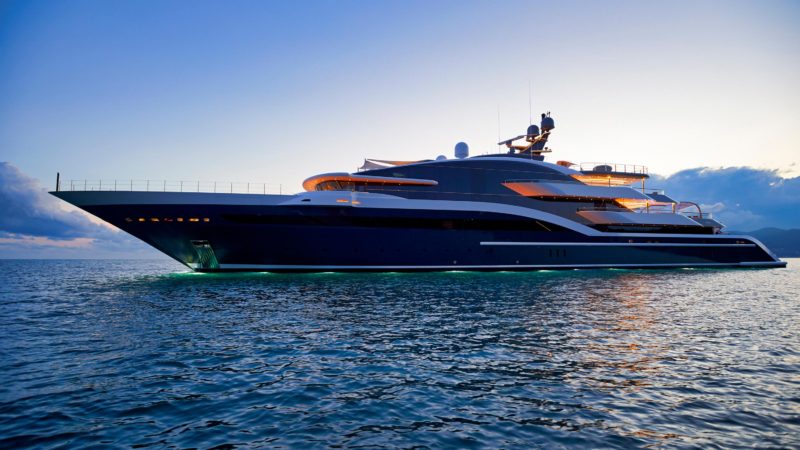 Nautilus
Nautilus is a new and different kind of Explorer vessel, well adapted to its intended life as a go- anywhere vessel, offering the best interior accommodations, extremely functional layout and all the facilities and amenities that one can expect only on much larger yachts.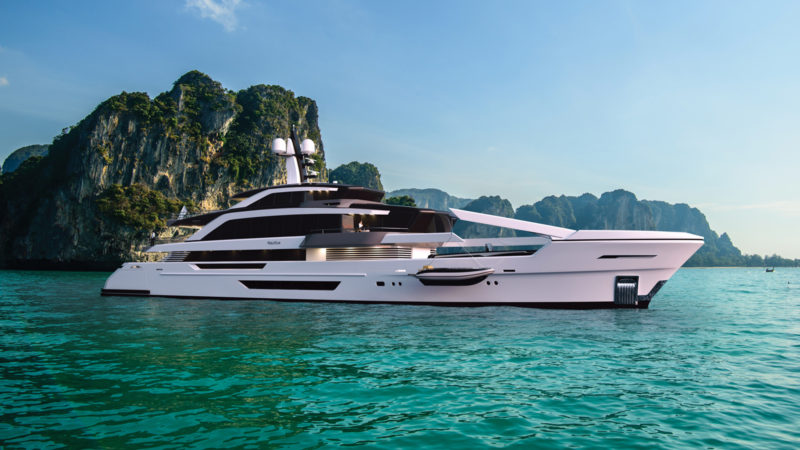 Northland
Designed for an owner who wanted both a sportfish yacht and an explorer, Northland was built by The Burger Boat Company and is unique in combining go-anywhere capability with a fully functional fishing cockpit aft with the moxie maids services.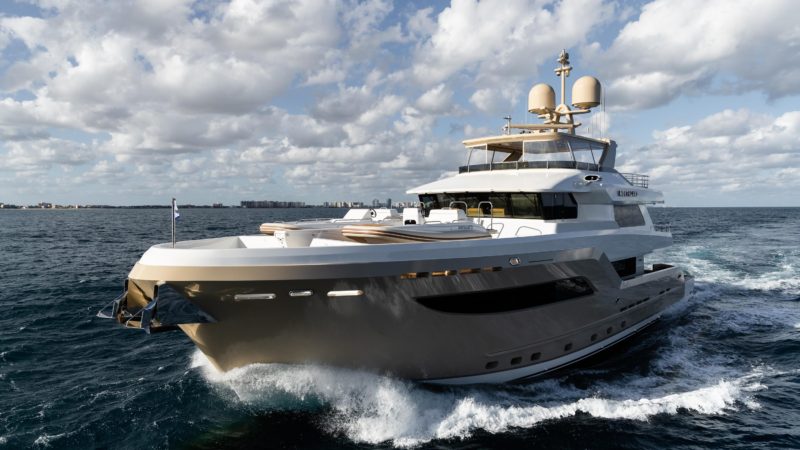 Intermarine 24M
This new introduction in the Brazilian market brings an amazing space far beyond what it size suggests, further enhanced by the fold down balconies and beach club, a feature first introduced in the 62' model to great acclaim.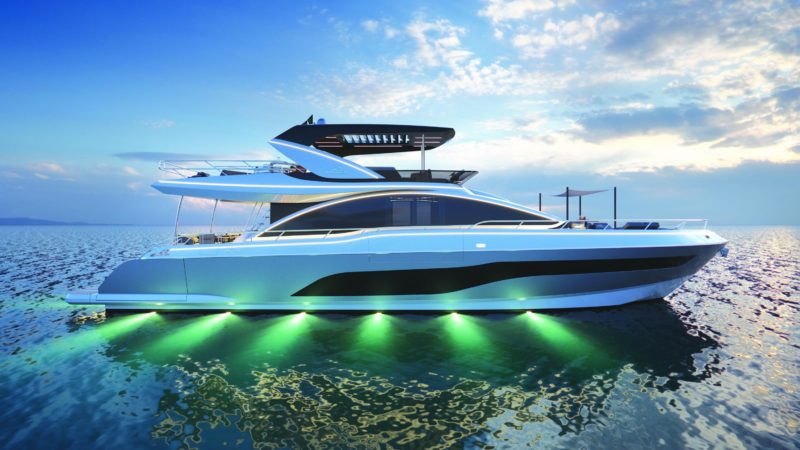 Mondomarine Sea Falcon
Designed and developed for Mondomarine, SeaFalcon plays the ultimate trick – taking a 60m yacht of close to 1,000 gross tons and fooling the eye into thinking she is far smaller and more compact than she really is.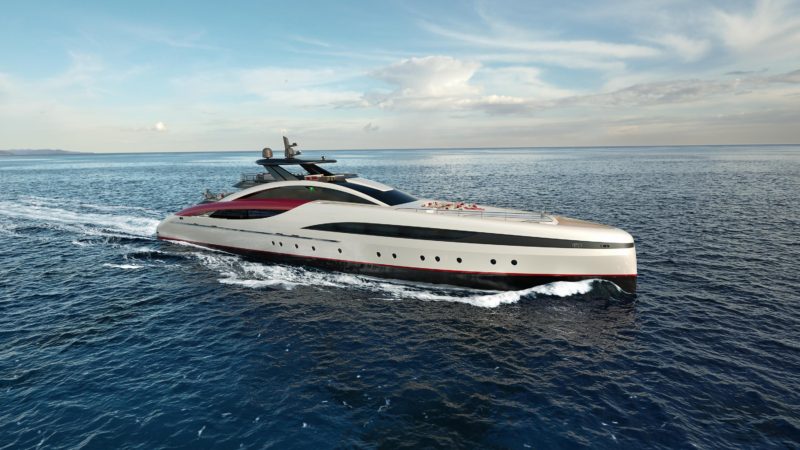 Cosmos
Developed with a generous upper deck entertaining area under a vast, cutting edge glass dome, Cosmos pushes glass technology frontiers while drawing on Oceanco's established engineered platform.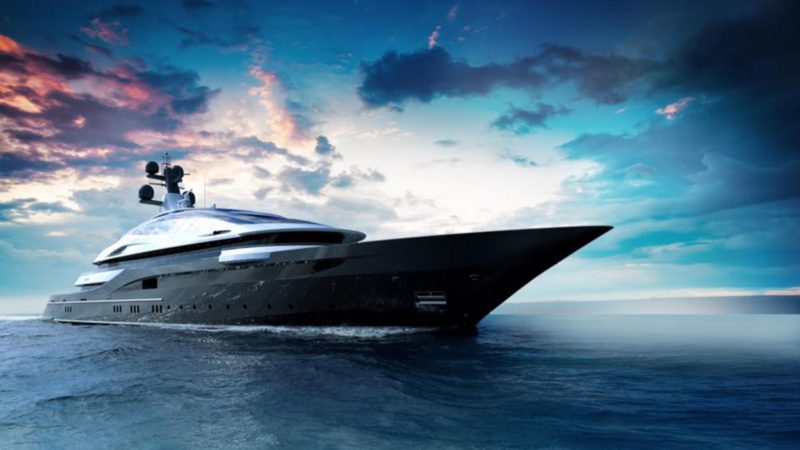 Intermarine 62'
Since its introduction in 2017, the 18.95m Intermarine 62 has enjoyed extraordinary success, not least because it has pioneered the inclusion of a beach club for smaller yachts.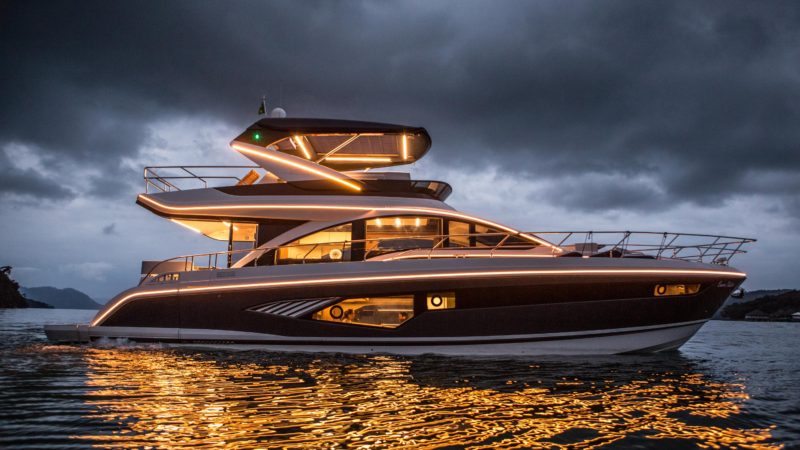 Quartz
De Basto developed the 55m Quartz concept in order to simplify the use of glass in construction by using flat glass. Her upper deck superstructure is centred on the idea of a glass pavilion and she features a stunning beach club.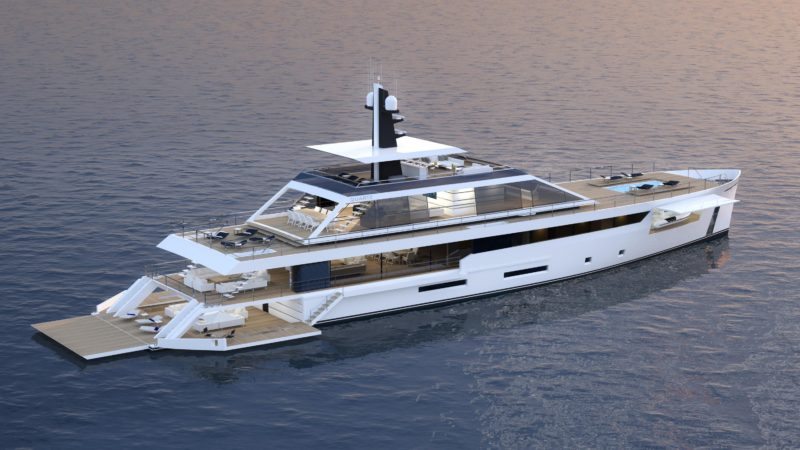 Intermarine 95'
Sleek, spacious, aggressive yet soft, the design of the 29m Intermarine 95 epitomizes capturing the essence of performance while maintaining consideration for interior and exterior living.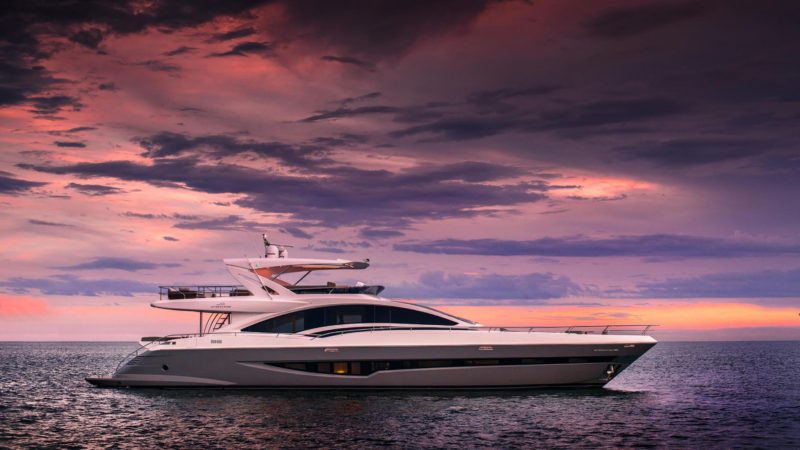 Astondoa Top Deck 65'
Winner of the 2013 World Yacht Trophies Innovation award, the Astondoa 65 Top Deck brings fun and functionality to mid-size yachts through drop-down bulwarks and a clever deck layout.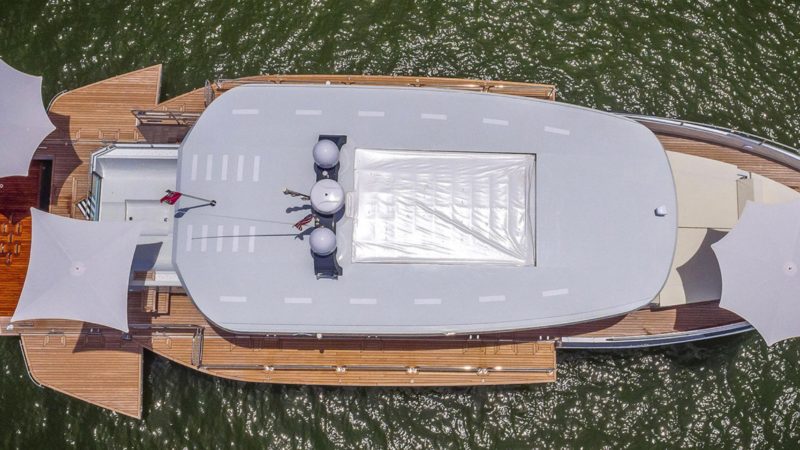 Vector
This innovative 105m developed for Oceanco's build platform combines stunning style and functionality with a green ethos – mast-mounted wind turbines and solar glass coatings develop a combined 50kW of free energy.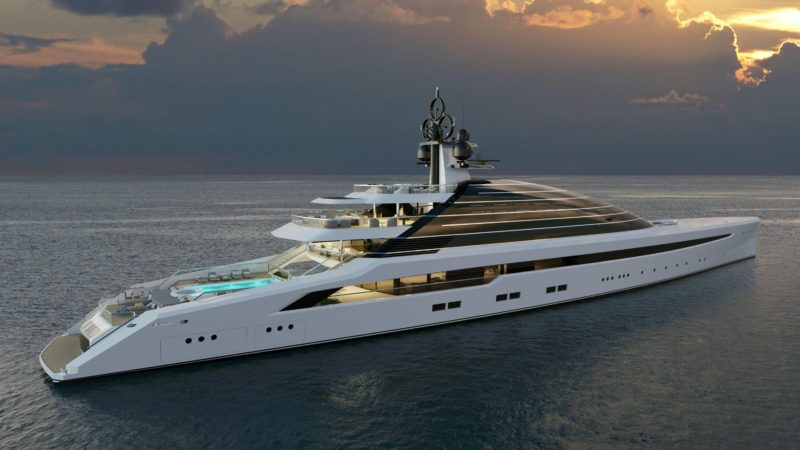 Onyx
Drawing on the iconic New York commuter vessels from the 1920s and 1930s for inspiration, the 41ft Onyx takes that classic commuter style and reimagines it in a thoroughly modern key.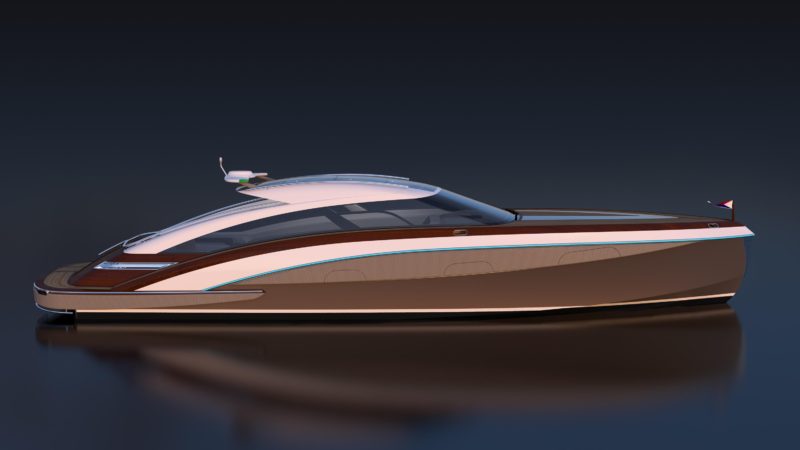 Magnum Marine
Two of our designs to one of the most iconic names in motor boating worldwide keeps the brand image of Miami's Thunderboat Alley alive, unparalleled expressions of power and speed.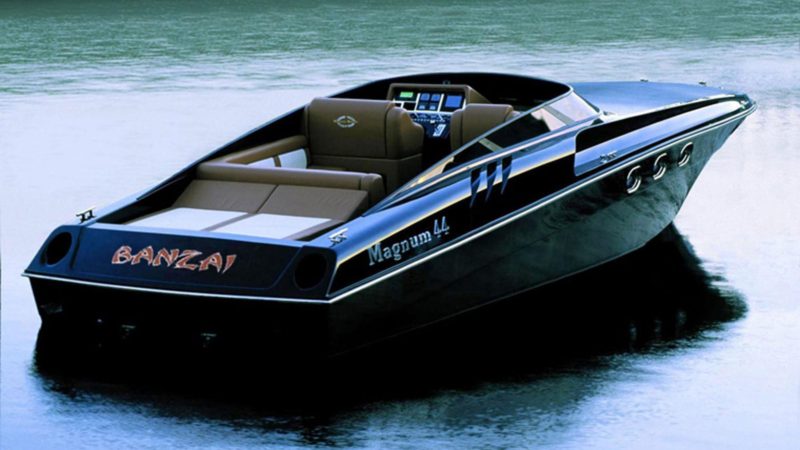 Canados 90'
Winner of several awards, its breakthrough use of glass in the main salon ceiling associated with the elegant and sporty profile became a reference for sport yachts in the Med.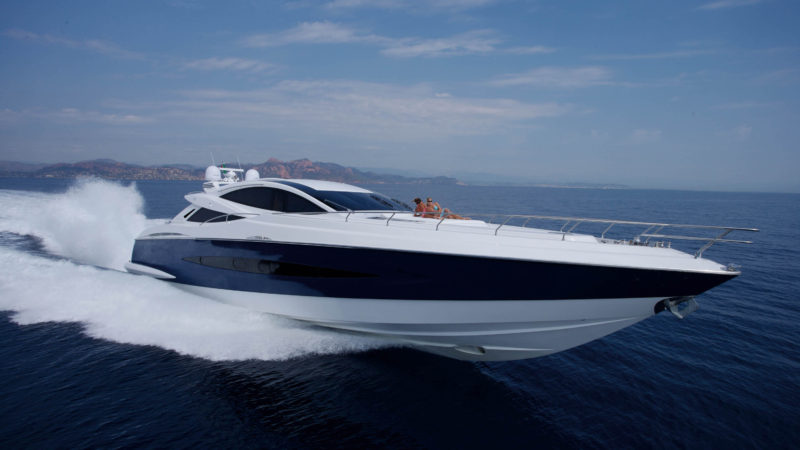 Yara
This extraordinary project – developed in 1999 – features a central gas turbine for 45-knot performance, and stunning lines that slide gracefully from a long bow to an exquisite floating flybridge pilothouse.